Cambridge, MA—November 14, 2017—Vivli has sec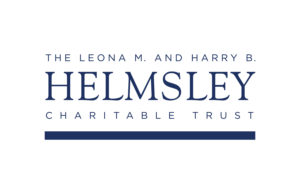 ured funding from The Leona M. and Harry B. Helmsley Charitable Trust to deliver an innovative data-sharing platform, which will make it easier to find, host and analyze clinical trial data across disease areas to accelerate medical research. This funding will augment what Vivli has already received and ensure that the platform is available for public use in 2018.
"We are extremely grateful for the support and partnership offered by the Helmsley Charitable Trust," said Rebecca Li, Vivli Executive Director. "This was the additional funding that we needed to complete the initial build of the Vivli platform. It will allow us to secure the infrastructure and operations to move us through the launch and beyond as we continue to expand the services offered."
"Sharing data is critical to driving new scientific discoveries. We believe the Vivli platform will benefit global researchers by combining data sets across disease areas and breaking down traditional barriers of access," said Stephanie Cuskley, CEO of the Helmsley Charitable Trust. "We hope to encourage others to build data sharing into their grantmaking. Ensuring that studies are listed on Vivli is one way we envision accelerating medical advances to improve patients' lives."
The Vivli platform's central feature is a powerful search engine. Researchers will be able to make one combined data request on the platform for multiple data sets. Once the data requests are approved, researchers will be able to combine and analyze datasets within the Vivli platform using statistical tools.
"We are very aware that we stand on the shoulders of all of those who have gone before us in their work to promote and make data sharing a reality," said Li. "Our intention is that Vivli will support and amplify the work of existing data repositories by making those data sets easier to find and analyze, thereby allowing researchers to drive new insights and discoveries."
About Vivli
Launched in 2016 as a not-for-profit, 501(c)(3) entity, Vivli is the nonprofit center for the governance, development, and management of the global clinical research data-sharing platform. For more information, visit www.vivliorg.kinsta.cloud
About the Helmsley Charitable Trust
The Leona M. and Harry B. Helmsley Charitable Trust aspires to improve lives by supporting effective organizations in health and select place-based initiatives. Since beginning active grantmaking in 2008, Helmsley has committed more than $1.8 billion for a wide range of charitable purposes. For more information, visit www.helmsleytrust.org.
 Contact
Vivli Media Relations, contact@vivli.org
Laura Fahey, lfahey@helmsleytrust.org