How Vivli and Privacy Analytics help data sharing for clinical trials research worldwide
"Sharing clinical trial data is critical in order to inform clinical and regulatory decision making, and honor trial participants who put themselves at risk to advance science."
– Barbara E. Bierer, M.D., Rebecca Li, Ph.D., Mark Barnes, J.D., LL.M., and Ida Sim, M.D., Ph.D., A GLOBAL, NEUTRAL PLATFORM FOR SHARING TRIAL DATA, The New England Journal of Medicine, article published May 11, 2016, at NEJM.org
Speaking to us from her office in Cambridge, Massachusetts, Dr. Rebecca Li, the Executive Director for Vivli, the non-profit organization that launched its clinical trials data sharing platform in July 2018, shared her perspectives. "As we've seen the evolution of clinical trials data sharing, there have been number of initiatives that have blossomed. But one of the gaps in the past, has been the ability to not only share the data, but also to integrate it for cross-platform data sharing. We believe that Vivli brings a unique added value in that regard. It is truly a global, neutral platform."
Acting as a neutral broker between data contributor, data user and the wider data sharing community, Vivli's stated objective is to harmonize governance, policy and processes to facilitate data sharing with an independent data repository, in-depth search engine and cloud-based, secure analytics.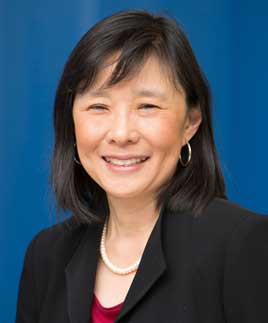 Dr. Li provides a human dimension of the Vivli project: "The fact is, that patients who sign on for these clinical trials, want to share their data. When we talk to patients, they are surprised if their data is not being shared. They want to know that their contribution is playing a part in improving research, and advancing health. Therefore, the data needs to be anonymized to respect the patient's contribution."
"We occupy a unique position as an umbrella organization that brings together a variety of entities," Dr. Li observes. Vivli's members and partners are an esteemed list: The Bill and Melinda Gates Foundation, The Leona M. and Harry B. Helmsley Trust, Harvard University, Duke University, Johns Hopkins University, Pfizer, GSK, Takeda, Wellcome, and Biogen are among those who help make Vivli happen.
As the Vivli platform was designed and built to ensure the security of the anonymized clinical trial participant data that it hosts, enlisting a trusted partner to help data contributors anonymize their data, before sharing it with Vivli, was critical. Privacy Analytics, with its extensive experience in de-identifying highly sensitive personal health information datasets covering a wide bandwidth of sizes and types, was selected to apply its expertise. The pedigree of Privacy Analytics, its founder and Chief Executive Officer, Dr. Khaled El Emam, was a significant factor. "We needed a trusted partner. Dr. El Emam engaged with us during the blueprint stage, and his insights showed us how we could overcome barriers to implementation."
"There are a number of challenges ahead," Dr. Li adds. "These include contribution of data, which may exist in unstructured and/or structured form; and being able to use raw data when this is essential to the success of experiments." Vivli's impact extends to clinical trials that include patients in a variety of geographic and socioeconomic sectors. "With increased access to patient data, we as a profession, are moving together with our partners. And Vivli is enabling that increased access, for a global good."
Visit Vivli on the web: https://vivli.org/
Thank you to Privacy Analytics for allowing Vivli to re-publish this piece.