Sharing Academic Clinical Research Data: Top Academic Administrators discuss why and how institutions can provide support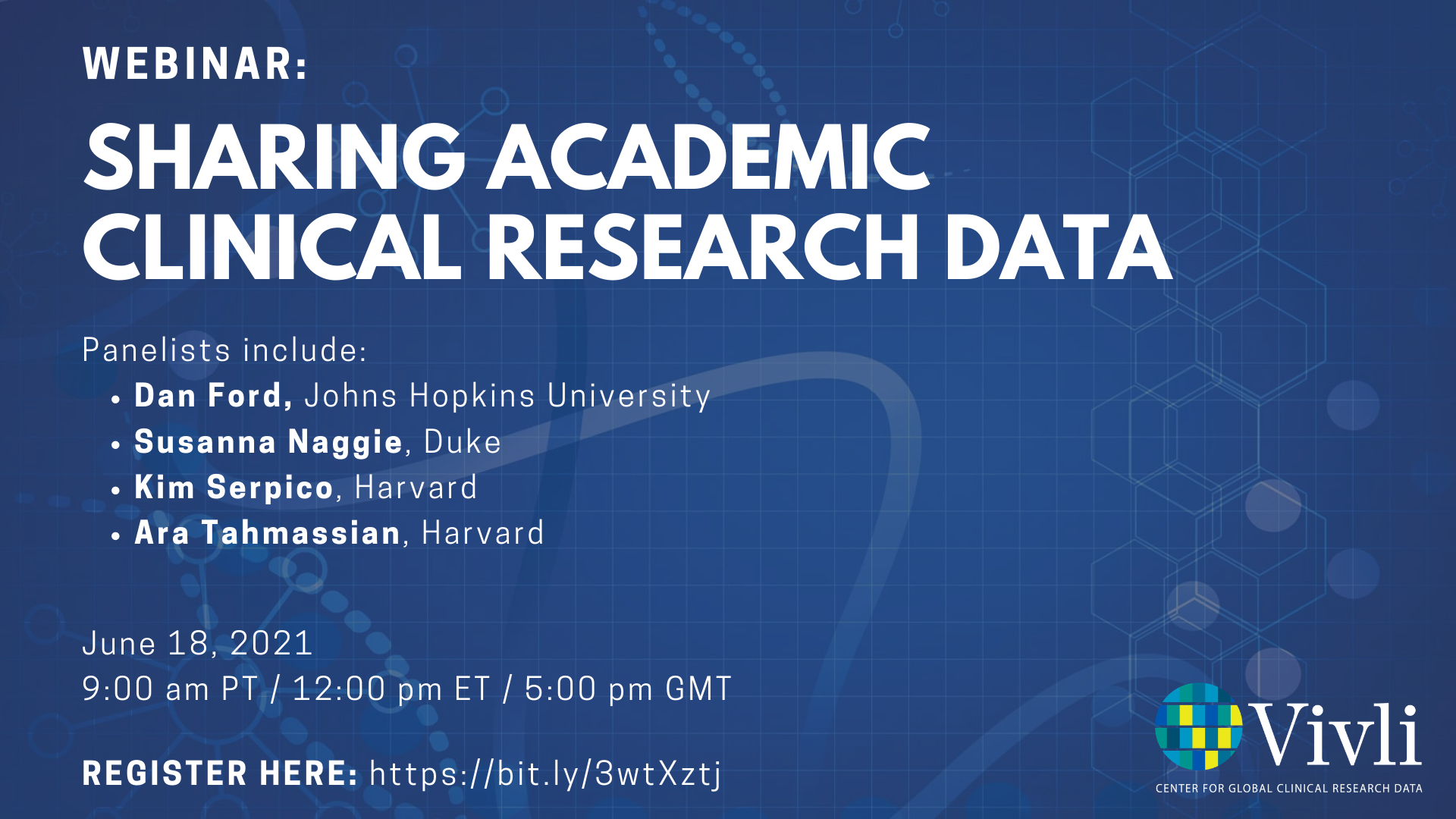 This webinar provides an introduction to why data from academic clinical research should be shared and is aimed at academic trial teams and staff. The panelists will take part in a free-flowing conversation and Q&A to share their experiences and perspectives in setting up an institutional framework to support sharing academic clinical research trial data. Join us for a conversation discussing current initiatives, challenges to data sharing, and how they are being overcome at academic institutions.
The webinar will be held on June 18th at 9:00 am PT / 12:00 pm ET / 5:00 pm GMT.
Key topics to be covered:
The importance of sharing clinical research data
Creating an institutional framework for sharing data
Overcoming pain points to data sharing
Panelists include: 
Moderator: Ida Sim, Co-Founder, Vivli & Professor of Medicine, UCSF
Dan Ford, Vice Dean for Clinical Investigation, Johns Hopkins University
Susanna Naggie, Vice Dean for Clinical Research, Duke
Kim Serpico, Associate Director for IRB Operations, Harvard
Ara Tahmassian, Chief Research Compliance Officer, Harvard