Vivli is part of a collaborative effort to improve access and discoverability of NIH-funded data
January 26, 2022—Today Vivli has been named one of six generalist repositories that will work with the NIH Office of Data Science Strategy (ODSS) as part of the Generalist Repository Ecosystem Initiative (GREI). This initiative will enable better access to and discovery of NIH-funded data among generalist repositories and aims to supplement the domain-specific data repositories that are critical components of the NIH biomedical data ecosystem for data sharing.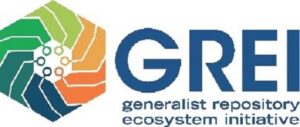 "Vivli is delighted to be working with the NIH to ensure that the clinical research funded by the NIH is as discoverable and accessible as possible," said Rebecca Li, Phd, Vivli Executive Director, co-PI on this award. "We look forward to supporting NIH-funded researchers to support their data sharing efforts. With key partnerships in place to improve the data sharing ecosystem, we have a tremendous opportunity to advance science."
These repositories will work together to address and implement a common set of capabilities that comply with desirable repository characteristics (NOT-OD-21-016), establish metrics to optimally measure usage and impact, develop use cases for data sharing, and train and educate researchers on FAIR data and the importance of data sharing. This initiative also aims to improve discoverability of data within and across participating generalist repositories and accelerate reproducibility and reuse of data.
"This award opens up opportunities to leverage our unique expertise in the clinical research space and establish a functioning data sharing ecosystem for NIH researchers alongside other generalist repositories", said Ida Sim, MD, Phd, Professor of Medicine, UCSF, co-founder of Vivli and a Co-PI on this award.
Other than Vivli, GREI includes 5 additional established generalist repositories:
• Dryad
• Dataverse
• Figshare
• Mendeley Data
• Open Science Framework
More information can be found on the NIH website