Key decisions to make about how you share your clinical research data
Will you/your institution anonymize your data or do you need help to anonymize? Vivli only accepts the contribution of anonymized data. Vivli has partnered with anonymization vendors who will offer support for this service with no charges for COVID-19 related clinical research.
Data downloadable or in a secure research environment? The default option is for us to securely store your data and to make it available upon request via download for subsequent research.
When to share? Given the urgency of the global pandemic, we would recommend that you should plan how to share your data as soon as you can.
Is there a cost associated with sharing?
Vivli will waive all fees associated with the sharing, archiving and requesting of your COVID-19 trials.
Steps to sharing your COVID-19 clinical research data on Vivli

Decide on how you want to share your data from your clinical research. See key decisions to make about sharing your clinical research data.
Complete and sign Data Contribution Form and the Data Contributor Agreement (DCA). The DCA needs to be read, understood and signed by the Principal Investigator and an institution official. If you don't know who your institution official is, in most organizations a good place to start is the Grants and Contract office. See this template email to send to this office.
Once the forms are completed, Vivli will reach out with next steps about how to upload your anonymized data.
What do I need to share as part of my data package?
Data package – Protocol, anonymized individual participant-level dataset, data dictionary, and statistical analysis plan are recommended; additional elements such as an annotated case report forms, clinical study report, and analysis ready datasets can also be included.
What is the review process?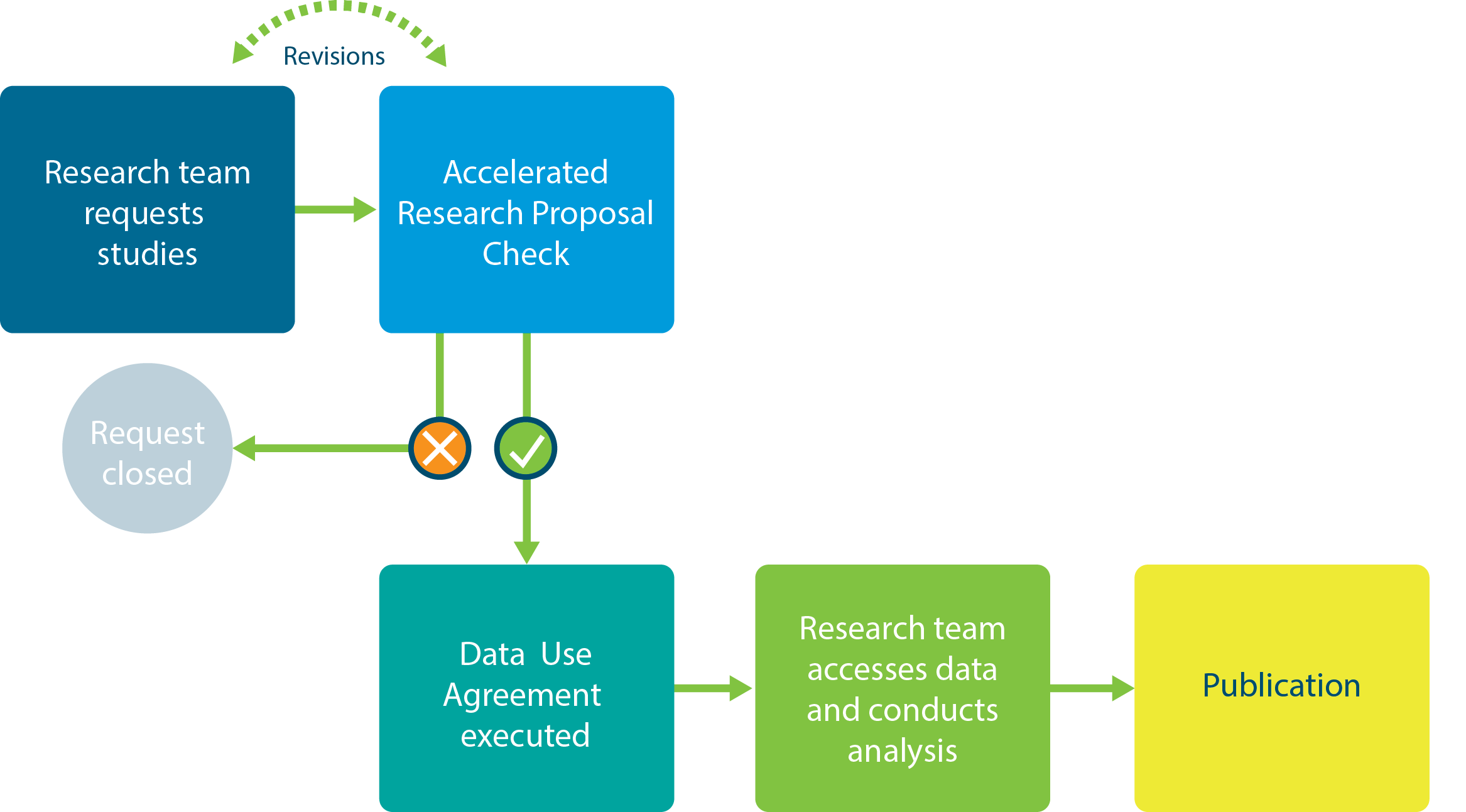 When a research team requests your study, an Accelerated Research Proposal review will be conducted within 3 business days. Vivli will manage the execution of the Data Use Agreement. Once these steps are completed, the Vivli team will work with the researcher to access the data and support them until they have published their results.
If you or your organization has clinical research data from a COVID-19 related trial to share or wish to connect with Vivli on how your organization can help, please get in touch with us in filling out the form below and we will respond shortly.