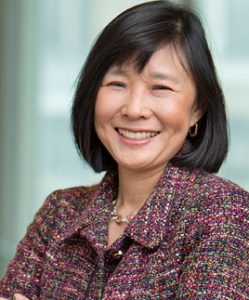 Vivli announced that its Board of Directors has promoted Rebecca Li to the position of CEO. Li previously held the position of Executive Director and has been with the Vivli since its founding when it launched as a project from the MRCT Center of the Brigham and Women's Hospital and Harvard.
"Rebecca has overseen the extraordinary growth of Vivli from the start and we are excited that she will continue to lead Vivli through the next phase of growth as we aim to go even further in our mission to make clinical trial available for research. She has demonstrated herself to be an exceptional team leader and strategic thinker with a clear vision for how we will develop globally in the coming years," said Dr. Michael Stebbins, Vivli's Board Chair.
"I am privileged to lead Vivli and envision further expanding our successful platform technology into Europe and Asia as we enter our next phase of innovation and growth" said Dr. Rebecca Li.
Vivli was founded in 2018 as a non-profit organization that is currently the largest individual participant-level (IPD) data sharing platform focused on sharing clinical trial data serving the international research community.